Find a full summary of all our in-appetite risks below.
NEW: Flock's connected fleet insurance is now available to Amazon Delivery Service Partners.
Flock's Connected Fleet Insurance is available to commercial fleets in the UK working across self-drive hire (SDH), courier, trades, and own goods delivery. This now includes Amazon DSPs and wholesale food distribution fleets.
10+ vehicles / £10k minimum premium for courier, food distribution and self-drive hire
20+ vehicle / £20k minimum premium for trades and own goods delivery
Download a PDF version of our appetite guide here, or apply to distribute Flock's connected fleet insurance here.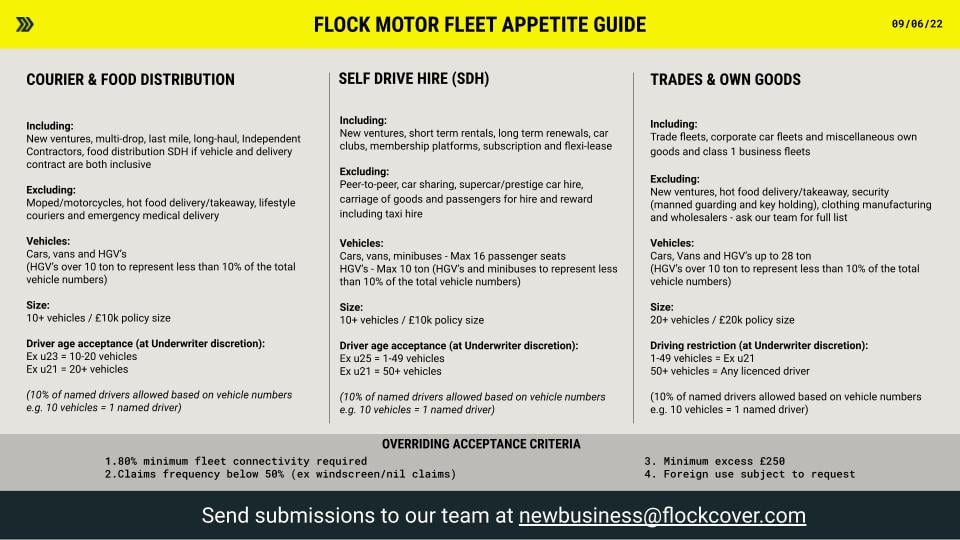 If you operate a fleet looking for insurance, tell your broker about Flock or click here to request a commitment-free quote.
---
Ready to become a Flock broker?