Looking to move a Matrix Nano telematics device from one vehicle to another? Follow our step by step plan below.
Make use of existing telematics devices you have in vehicles that are no longer on cover with your Flock motor fleet policy. Simply install those devices in new vehicles that you have added to your fleet and connect with Flock to fully benefit from the data gathered.
Step 1:
Gather the telematics devices you wish to install in the new "on cover" vehicles
Step 2:
Locate the IMEI number on the top right-hand side of the device
You can find the IMEI number here on your device: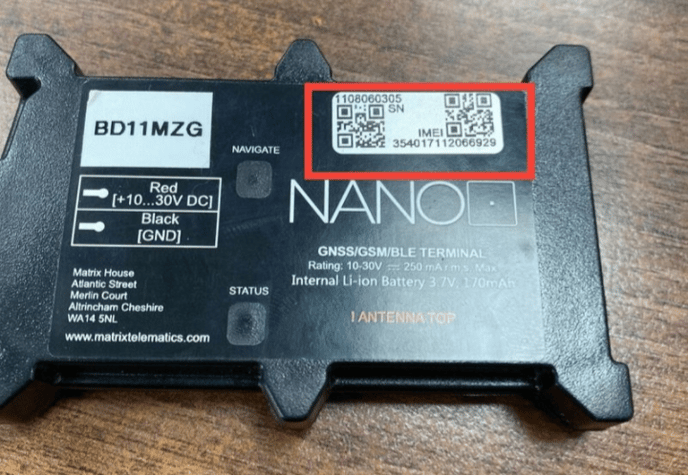 Step 3:
Click on the below button and start to register your telematics devices to your new vehicles, filling in the submission form as instructed.

Step 4:
At question 5 you'll need to download a file to complete. Download the file and make a copy, amending the name of the file to include your company name.
Step 5:
Fill in the CSV. File matching the IMEI number from the telematics device with the VRN of the vehicle you will install that device in (make sure the device is going in the correct vehicle as you indicate on the sheet). Please also write down the installation date on the sheet for each device.
Step 6:
Upload the CSV. File to Flock via the form you started in step 3.
Any questions? Email support@flockcover.com and our team will be happy to help.
Please remember to notify us if you choose to move a telematics device from one vehicle to another to ensure we are capturing data correctly and you remain insured.